MESSAGE UPDATED September 18, 2020
A Note from Rev. John: "you belong here"
A huge part of Jesus' message is "You Belong." As he gathered people into his company, he offered welcome and gave purpose. And that's what Asbury is--a community where you belong, where you are welcome and can discover a purpose rooted in the love of Christ. The video below highlights some of the ways people are growing in faith through service at Asbury. And we'd love to hear how you've discovered Asbury as a community where you belong. Click here to share your answer.
Peace & Love,
Rev. John
You Belong Here: Serve from Asbury UMC Lafayette on Vimeo.
Unveiled: Race and Faithful Action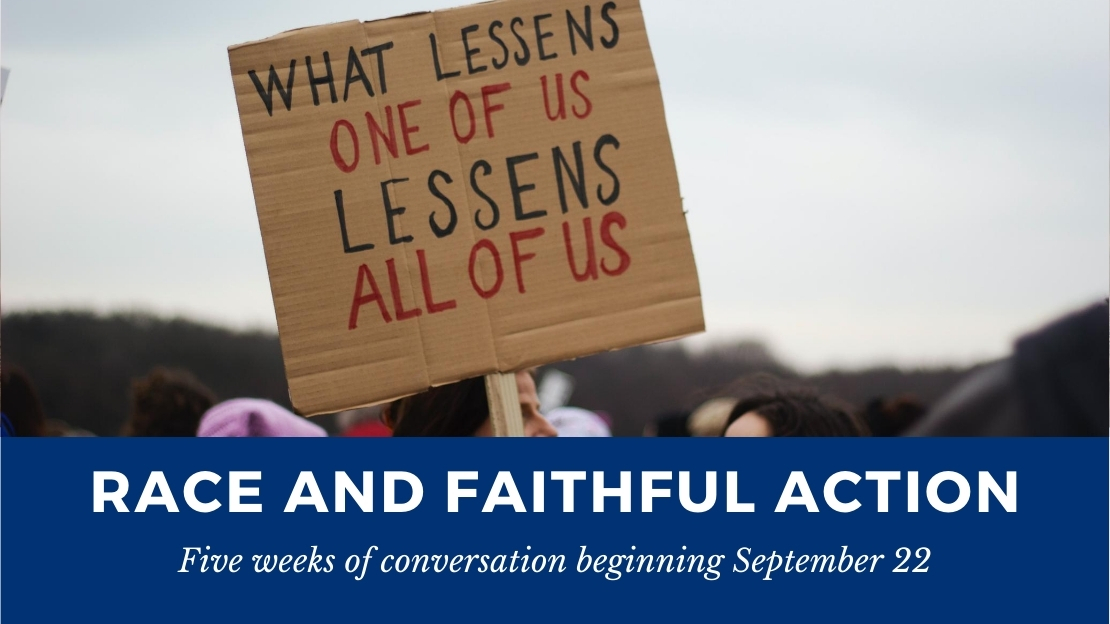 As a follow up to our summer worship series "Unveiled" and in an effort to more faithfully live into our baptismal vows that invite us to resist evil, injustice, and oppression in whatever forms they present themselves. Asbury clergy are facilitating five weeks of conversation on race and faithful action. We will explore the historical context of race, engage with materials by black, indigenous, and persons of color, begin to understand our individual and institutional roles in racism, and together discern how to faithfully respond as a followers of Christ. Pre-registration for this online group is required.
Register for Unveiled: Race and Faithful Action
Pearls of Faith: Grab & Go Drive Through Lunch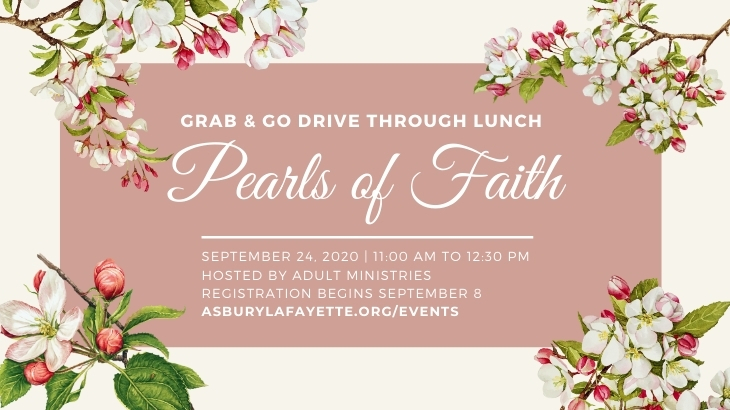 Asbury's annual Pearls of Faith Women's Fellowship will have a different look this September as we continue to be impacted by COVID-19 restrictions. On Thursday, September 24th, plan to drive through our campus from 11:00-12:30 for our new drive-through LUNCH BOX event, hosted by Asbury's Adult Christian Experience Team. The fee for the inspiration-filled lunch box is $7 and registration is required. Registration begins September 8 and will end on September 22.
events
For more about upcoming events at Asbury, please see our Events page.
worship
For more about worship here at Asbury, please see our Worship page.