pentecost sunday: May 23
In all services May 23, we are celebrating the Holy Spirit giving birth to the Church! Wear red!
family Flick Night: May 21
We will play the family friendly movie, "Soul" by Disney & Pixar and provide popcorn and drinks. You can bring things to sit on or lay on. We also encourage kids to bring a cardboard box that they can sit in. They can decorate it like a car before they arrive. That way they can have a little drive-in movie experience if desired. We will also have chairs in the back portion of the room for anyone who does not want to sit on the floor. Registration is required due to limited space.
Register for Family Flick NIght
Faith Walk: Finding God in the everyday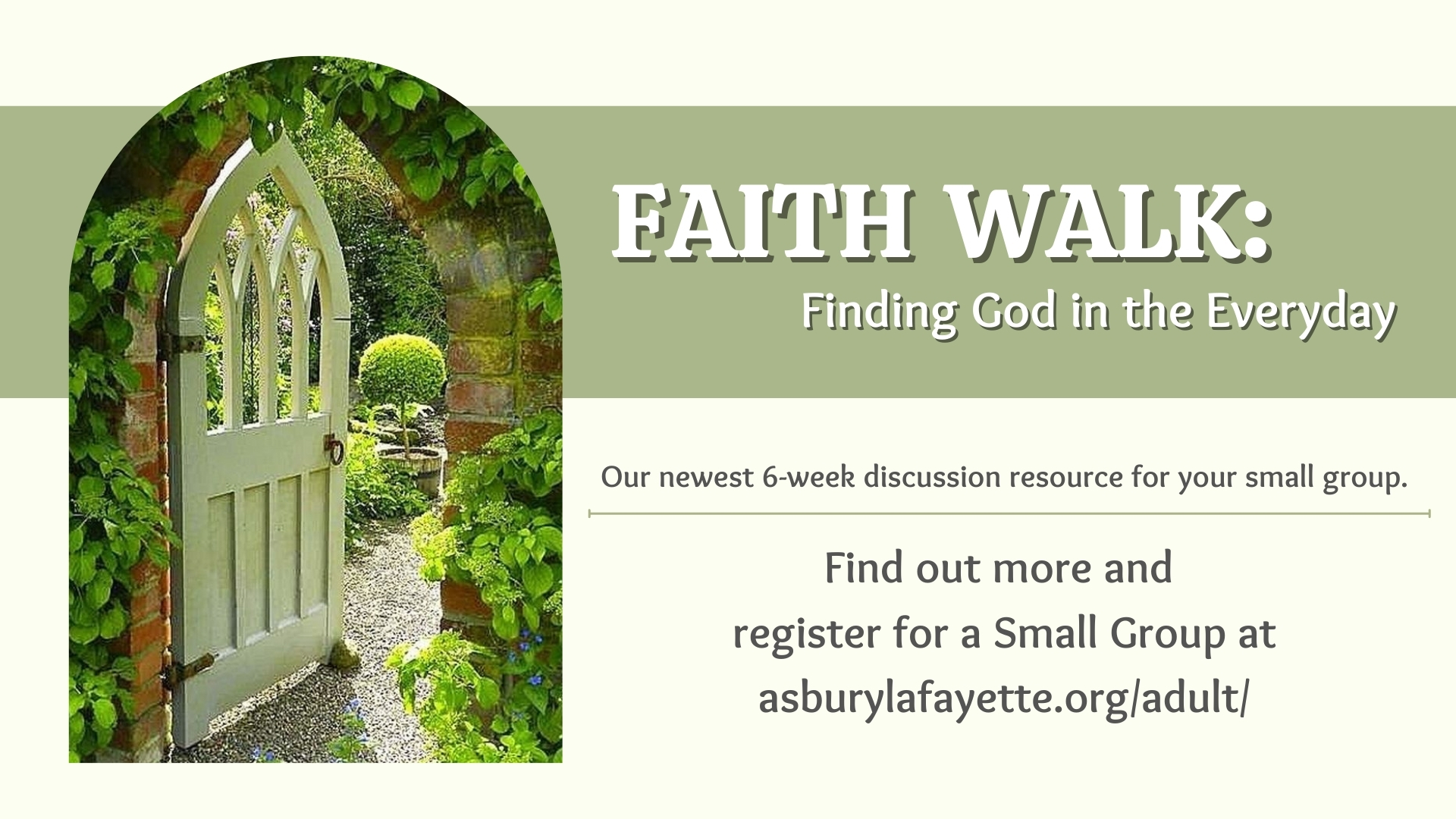 Faith Walk is a resource for people interested in a short-term 6-week small group experience. This easy-to-use booklet contains quotes, writings and scripture focused on six specific words related to our daily faith journey, one for each week of the study.
Groups are forming throughout the spring and summer and we would love to assist you in joining one! Simply fill out the form linked below, and we will contact you with your group information.
If you already have an established group, and would like to use this resource, email Jan Cooke at and we will have your booklets ready for pickup in the church office at your convenience.
events
For more about upcoming events at Asbury, please see our Events page.
worship
For more about worship here at Asbury, please see our Worship page.